Italy Travel Guide: Most Important Tips for a Trip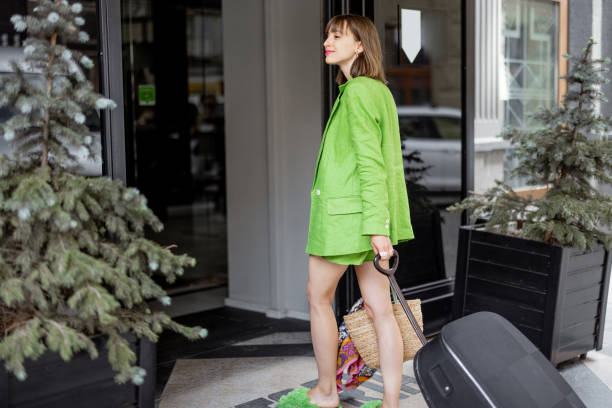 Do you want to learn about one of the world's most lovely destinations? Then you should go to Italy! The country boasts a rich history and millenary culture, as well as being known for its food, scenery, and breathtaking landscapes. Learn about the key recommendations of places to visit in Italy!
Here we have collected the most important tips for a trip to Italy. This includes the most beautiful sights, Italian travel destinations, travel tips, and how to get there with Jackie O' Vaggie (Travel Agency and Tour Operator).
Quick Guide For Your Trip
History, beaches, and dolce vita (the sweet life) characterize Italy. Italy's most important city travel destinations are Rome, Venice, Naples, and Milan. The Italian coast is 7,000 km long. Beach vacationers drive to the Adriatic Sea and fly to Sicily or the south of Italy.
The Amalfi Coast near Naples, the Cinque Terre near Genoa, and Taormina in Sicily are particularly beautiful. In addition, there are typical Italian seaside resorts such as Lignano, Jesolo, and Rimini. Exclusive travel destinations in Italy are Sardinia Capri and Positano.
The Colosseum in Rome, the Vatican, Naples with Vesuvius, Venice's canals, Tuscany, Milan, and the mountains in South Tyrol are among the most important sights. Italian cuisine is now inextricably linked to some of Europe's own, and no city can do without a real Italian eatery. Eat a real Neapolitan pizza from Naples, tiramisu in Veneto, and of course, pasta.
There are Italian hotels in all price ranges – everything is possible between exclusive high-class hotels in Sardinia and small guesthouses in Sicily. We will go into all the important topics in more detail in the next few points and how to get your trip with Jackie 'O Viaggi. But before that, let's discuss the top 10 sights you would love to feed your eyes on in Italy.
Top 10 Sights in Italy
Colosseum: This is the great arena of ancient Rome. It is the symbol of the ancient sights in the Italian capital. Other symbols of ancient Rome include the Roman Forum and the Pantheon.
Pompeii and Herculaneum: The cities buried by Mount Vesuvius in 79 are, along with hikes up the volcano, the most visited attraction in Naples.
Venice: Sights in the "City of Love" include the Grand Canal, St. Mark's Square, and a gondola ride in the canals.
Cinque Terre: The five small villages on the Italian Riviera near Genoa are among the most photographed places in the world.
Amalfi Coast: is the coast south of Naples with luxury destinations such as the seaside resort of Positano. Another nearby destination is the island of Capri.
Shopping in Milan: The northern Italian city is one of the major fashion capitals in the world. Go shopping at Galleria Vittorio Emanuele II, party in the Brera district, and visit Milan Cathedral.
South Tyrol and the Dolomites: Skiing in winter, hiking in summer, the Dolomites, the museum with the Iceman in Bozen, lakes, and vineyards are among the sights in South Tyrol.
Beaches in Sardinia: The second largest Italian island, is one of Italy's most beautiful destinations for a beach holiday.
Vatican: Visit St. Peter's Basilica, Vatican Museums, Sistine Chapel, and Castel Sant'Angelo and discover the history of the Popes in Rome.
Sicily: Beautiful is Catania with the Etna volcano, Syracuse with the ruins of the old city, the Valley of the Temples, and the small town of Taormina.
Arrival Flights, and Public Transport
Flights: These are becoming increasingly cheaper due to the offers of low-cost airlines. A return flight can now be booked in good time as well as flights with scheduled and holiday airlines are usually possible. The flight connections from countries in Europe to Italy are generally very good. Almost all regions are easily accessible with Jackie 'O Viaggi.
Public transport: Public transport is well developed in the big cities. The tickets are comparatively cheap. In Italy, you have to give normal buses a hand signal to stop them. Watch out for pickpockets in the metro stations. Unfortunately, that often happens. The easiest way to travel between Italian cities is with Italian trains and Flixbus.
Which Travel Agency Should I Use for My Trip?
When it comes to flights to Italy, Jackie 'O Viaggi is without a doubt the top travel agency and operator. We provide unrivaled world-class flying services among our peers in the business. Jackie 'O Viaggi has you covered whether you're a first-time visitor to Italy or a seasoned tourist.
We stand out mainly because we carry the most up-to-date travel information. And as for all aspects of Italy, we are well-versed and always up to speed on the newest travel news, events, and attractions. This guarantees that our consumers are constantly up to date as well as ready for their vacation.
We are well-known for our skilled itinerary planning, in addition to our great travel knowledge. We handle everything from airplane booking and reservations to tour packaging and pricing. If you choose us as your travel operator to Italy, you can sit back, relax, and enjoy your trip without worrying about anything.
Overall, if you're considering a vacation to Italy and want the greatest travel agency and operator, Jackie 'O Viaggi is the way to go. We offer everything you need to make your vacation memorable.
Conclusion
Suppose you plan to travel to Italy for holidays or any event and want your journey to be fun, crazy, and almost unforgettable. In that case, you need an expert luxury travel agency and operator. So, we recommend you use the services of Jackie 'O Viaggi for a wowed effect every holiday travel must get.