Bathroom Remodeling: A Guide to Creating a Dream Bathroom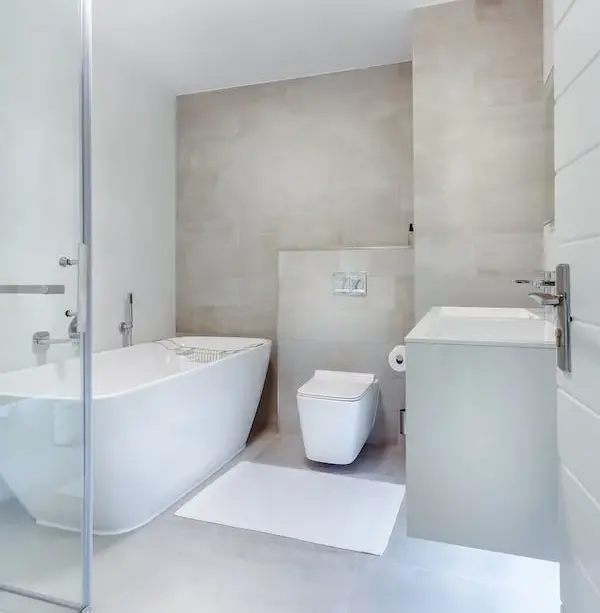 Your bathroom is one of the most important rooms in your home. It's where you start and end your day, and it's a place where you should be able to relax and unwind. If your bathroom is outdated or cramped, it can be difficult to enjoy these experiences. A bathroom remodel can transform your bathroom into a dream space that meets your needs and budget.
Planning Your Bathroom Remodel
When planning your bathroom remodel, there are a few things to keep in mind:
Budget: Set a budget before you start planning so that you don't overspend.
Purpose: Decide how you want to use your bathroom. This will help you to determine the layout and features that you need.
Permits: In many cases, you will need to obtain a permit from your local building department before you can begin remodeling your bathroom.
Popular Bathroom Remodeling Ideas
Here are a few popular bathroom remodeling ideas:
Update your fixtures: New fixtures, such as a toilet, sink, and faucet, can give your bathroom a fresh look and feel.
Install a walk-in shower: Walk-in showers are a great way to add accessibility and style to your bathroom.
Update your tile: New tile can instantly update the look of your bathroom. There are many different types of tile available, so you can choose a material that fits your style and budget.
Add a soaking tub: A soaking tub is a great way to relax and unwind after a long day.
Improve the lighting: Good lighting is essential in any bathroom. Consider adding under-cabinet lighting, task lighting, and accent lighting to create a well-lit space.
Additional Bathroom Remodeling Tips
Here are a few additional tips for bathroom remodeling:
Consider your lifestyle: When designing your new bathroom, consider how you use your bathroom on a daily basis. What features are important to you? Do you need a lot of counter space? Do you need a large shower?
Choose the right materials: Bathroom materials should be durable and easy to clean. Consider your budget and lifestyle when choosing materials for your new bathroom.
Hire a qualified contractor: Unless you have experience in bathroom remodeling, it's best to hire a qualified contractor to help you with your project. A good contractor can help you with the design, construction, and permitting process.
Benefits of Bathroom Remodeling
There are many benefits to remodeling your bathroom, including:
Increased comfort and functionality: A well-designed bathroom can make your morning routine more efficient and your evenings more relaxing.
Improved accessibility: A bathroom remodel can make your bathroom more accessible for people of all ages and abilities.
Increased home value: A remodeled bathroom can increase the value of your home.
Conclusion
Bathroom remodeling can be a big investment, but it's worth it if you end up with a bathroom that you love. By following the tips above, you can plan and execute a successful bathroom remodel that meets your needs and budget.
Here are a few additional tips for bathroom remodeling:
Don't forget the ventilation: A good ventilation system is essential for removing moisture from your bathroom.
Choose the right flooring: Bathroom flooring should be durable and water-resistant. Consider your budget and lifestyle when choosing flooring for your new bathroom.
Accessorize: The right accessories can add style and personality to your bathroom. Choose towels, rugs, and other accessories that complement the overall design of your space.
With a little planning and effort, you can transform your bathroom into a dream space that you'll love spending time in.